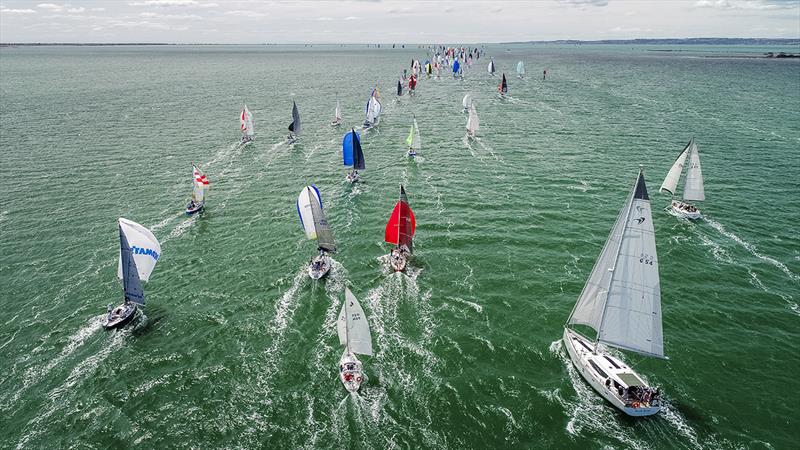 A unique photography competition has been arranged to encourage photographers who love to click pictures of sailing yachts. The competition has been named 'The Mirabaud Yacht Racing Image of the Century'.
The best pictures of sailing that have been taken from 1st January 2020 can be a part of this contest. This event has been specially designed for celebrating sailing photography and their committed authors. This international photography contest is fully dedicated to the sailing sport and it proposes to conduct an exclusive and exceptional edition this year for recognizing the best photographs and the authors. But rare exceptions are always there and because of this pandemic, the year 2020 will be treated as a blank year.
Bernard Schopfer, the organizer of this competition, said that it is sad that because of the current crisis situation, no regatta will be held this year hence the photographers are finding it difficult to take any sailing pictures. Whilst everyone should be sailing around Spain, or tacking around Greece, instead they are sat at home, isolating in the hope that COVID can be beaten.
So they have taken the decision to organize an exceptional version of the competition after consulting some of the most well-known sailing photographers of the industry for determining and finding out the best format for this year's contest. And it resulted in the formation of the 'Mirabaud Yacht Racing Image of the Century' competition. The primary aim of this event is to celebrate the best photos related to sailing yachts that have been taken by photographers since the turn of the century and also the authors.
Nicolas Mirabaud is the Managing Partner for the Mirabaud Group. When asked about this competition, he said that the concept of this contest is unique and this platform is a great opportunity for the photographers to give a second life to the exceptional pictures that have been taken by their lenses and to position them in context to the 21st century. He is also quite excited and is looking forward to discovering the photographs and how they get reflected in the spectacular evolution of the sailing sport in the last 20 years span.
The professional sailing and marine photographers have been invited to the competition and they can submit any picture of their choice that they have clicked between 1st January 2000 and 6th October 2020. The images that will be submitted must have been taken during any regatta. The subject for this contest is boat racing in all forms. It can range from classic yachts to top-end sailors including dinghies, multi-hulls, kitesurfing, and windsurfing. Those images will only be accepted if they have not participated in any of the previous Mirabaud Yacht Racing Image awards.
The award-giving ceremony will be held on 24th November at the Yacht Racing Forum in UK's Portsmouth. All the leading sports personalities from different parts of the world will be attending the forum and the winner will be awarded … Read More...