NORTH CHARLESTON — The Charleston Wine + Food Festival sure knows how to throw a party. 
Cooking demonstrations, food samples, an assortment of alcoholic beverages, live music and even a silent disco were all part of the programming on the first day of the festival's culinary village March 4. 
A ribbon cutting with remarks from North Charleston Mayor Keith Summey and Charleston Wine + Food Festival Director Gillian Zettler marked the start of the three-day extravaganza that brought chefs, beverage experts, musicians and artisans to Riverfront Park in North Charleston. Marion Square had previously hosted the event from 2005-2020.  
At about 10:30 a.m., guests lined up near the entrance to the outdoor Cooper River-facing venue that has been split into two parts: The Lawn @ Culinary Village and The Pavilion @ Culinary Village, one of two non-ticketed events at the 2022 festival that featured local food trucks like Foxes Fried and The Immortal Lobster. 
Attendees instantly dispersed throughout the park, lining up for samples from drink vendors and regional breweries before hitting the food stands, or "Snack Shacks." While the festival's opening night was a who's who of local chefs, such as James London, Kelly Chu, Jacques Larson and Michael Toscano, day one of the culinary village welcomed chefs from all over the country. 
Guests lined up for pastrami pork belly topped with mustard seeds from Leonard Botello IV of Truth BBQ, and chef Jamie Davis of The Hackney in Washington, N.C., served olive-brined quail with tomato and caper tapenade, a huge hit.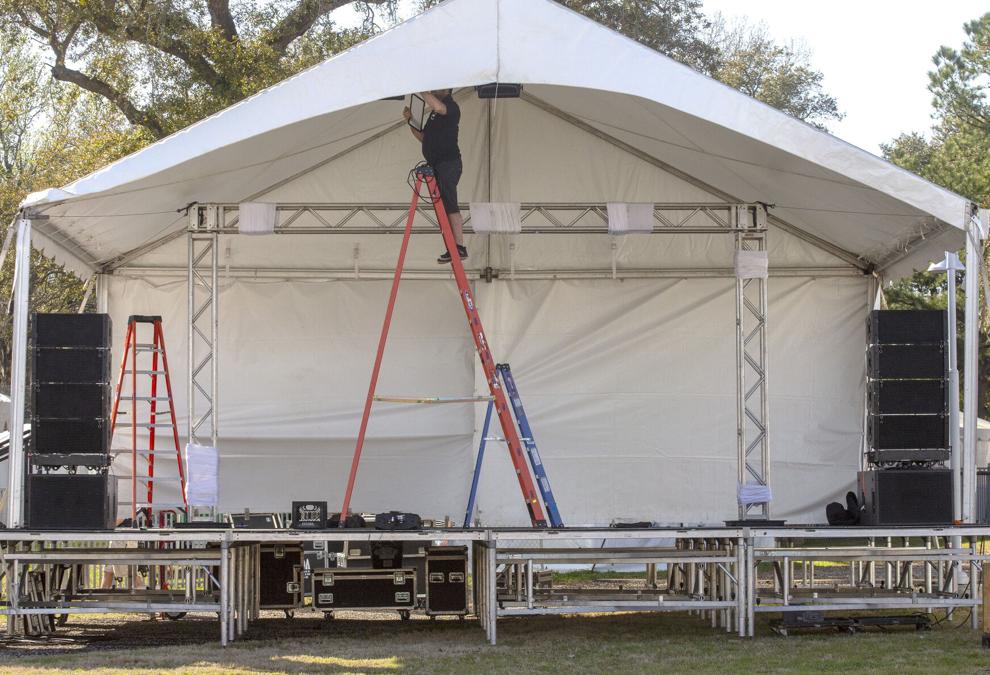 "We're from a small town and we don't get a lot of publicity," Davis said when asked how he thought the experience might impact his restaurant. "I think it just gives us a better demographic." 
The celebratory mood in the air extended from the chef demonstration stage, where Kevin Mitchell (Culinary Institute of Charleston), Michelle Weaver (Charleston Grill) and Food Network's Maneet Chauhan cooked in front of attendees, to the silent disco dance floor, which was filled with attendees sporting headphones and grooving to tunes from two DJs.
Many traveled from out of town for the event, while others like Magdalena Hague were finally able to bring back their annual tradition of attending the festival. During the one-year hiatus because of the pandemic, Hague hosted a group of friends at her home in Charleston, where they held wine tastings and eating events with others over Zoom.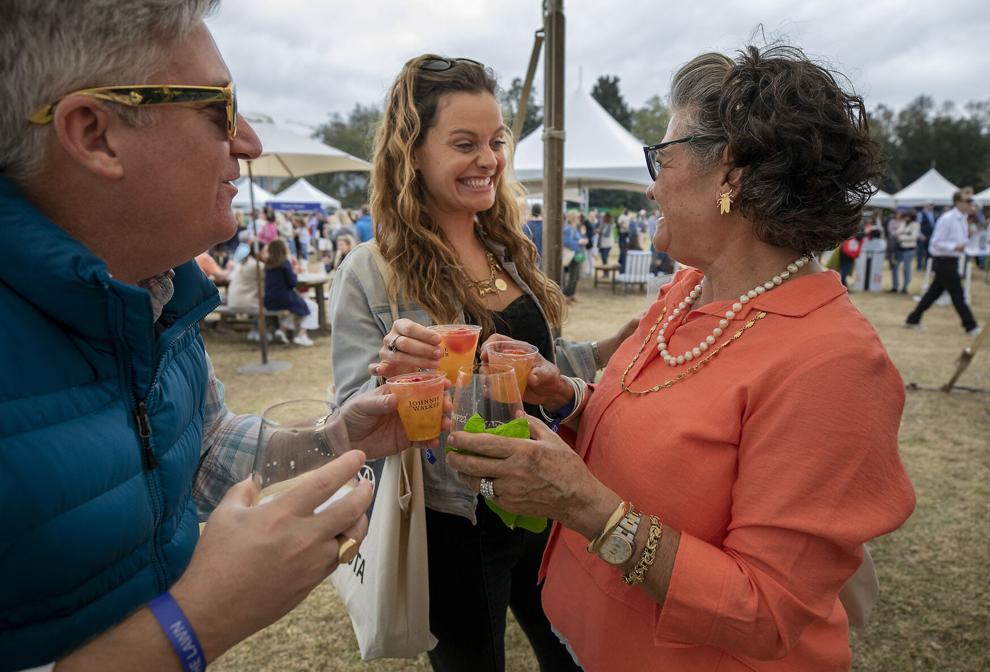 Overall, the spacious venue seemed fit for an event of Wine + Food's scale and stature. If there was one overarching concern among guests, it was that there was not enough food. Lines built up early and stuck around all afternoon, but many moved quickly. 
Some restaurant representatives ran out of food, while others, such as the chefs from Handcraft Kitchen & Cocktails in Mount Pleasant, stuck around until the end of the four-hour window, serving patrons bites of glazed cauliflower on their way out of the venue.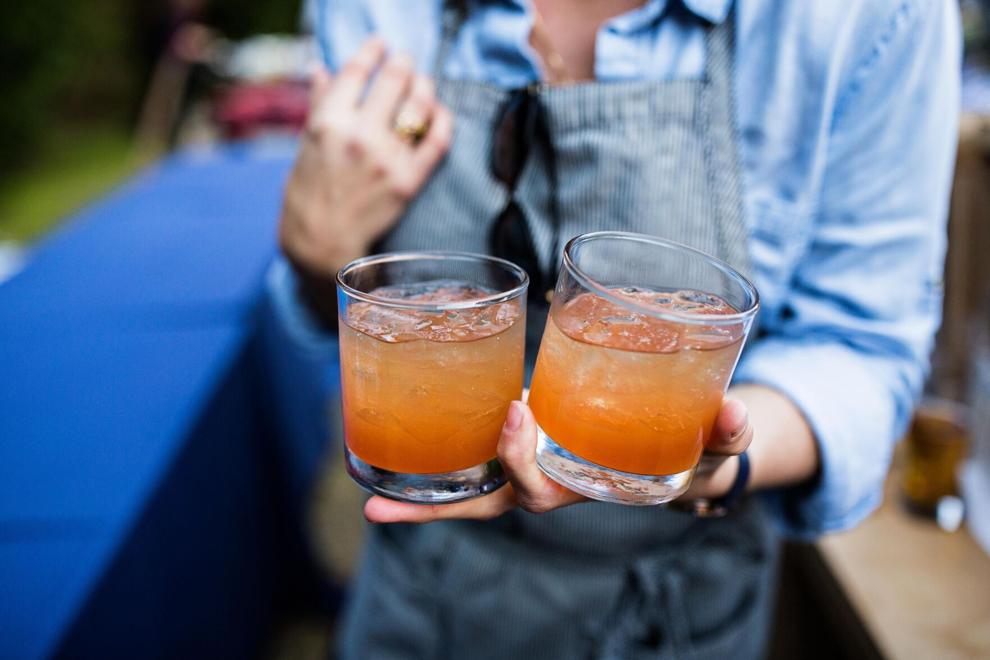 Elsewhere in the village, a chef and a rancher who traveled to Charleston for the event brought enough to feed the masses. 
Prior to the festival, organizers said that "interactive food moments" would be part of the culinary village's programming. On Friday, that came from chef Eric Gephart of Kamado Joe, a ceramic grill company, who served bone-in beef short ribs.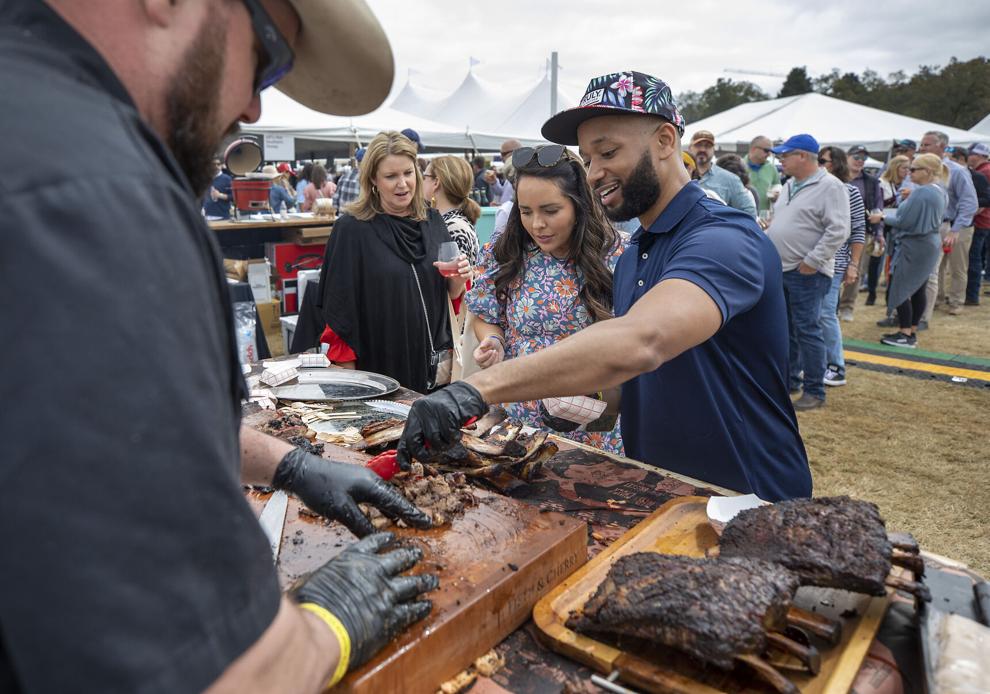 "We always like places where we can go and interact with people," said Gephart, who travels around the world for events. "We partnered with all these folks that are just doing amazing things."
Joining Gephart was rancher Jake Gross, co-founder of Kansas cattle farm E3 Meat Co., who brought more than 200 pounds of beef to Charleston for the festival. To prepare for the culinary village, Gephart, Gross and their team arrived at 6 a.m. and cooked the beef for five hours. 
Charleston Wine + Food participants will have two more chances to enjoy the culinary village from 11 a.m.-3 p.m. March 5-6. The festival will conclude March 6 with a finale celebration at the Cigar Factory in downtown Charleston. 
Editor's Note: Parker Milner will be an emcee on the Demo Stage at the Culinary Village and a judge at the Waffle House Smackdown.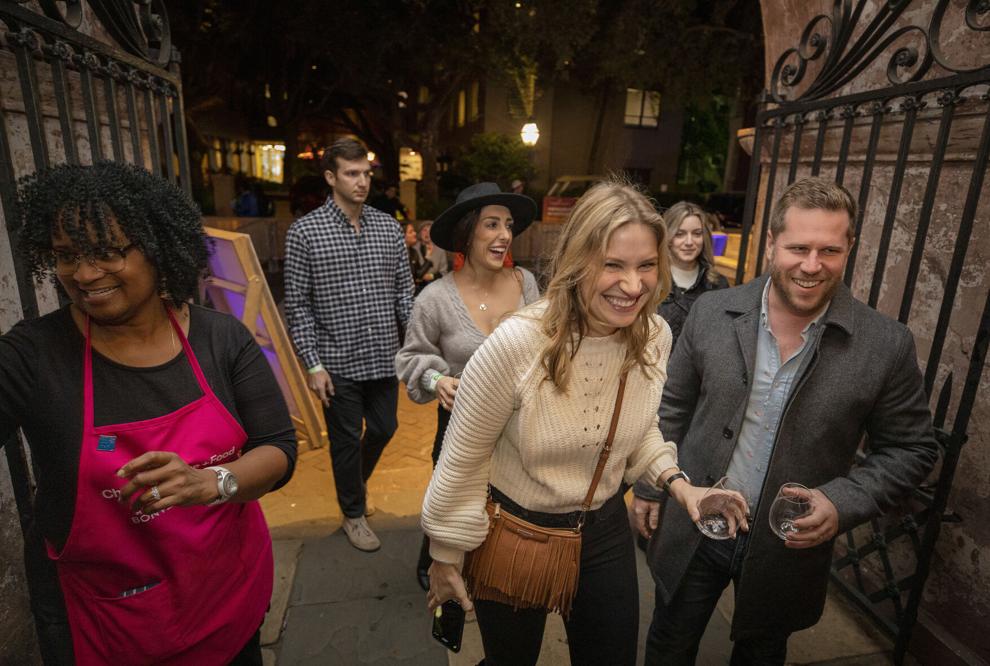 Reach Parker Milner at 843-830-3911. Follow him on Twitter @parkermilner_.