ROOH Chicago, located on Restaurant Row in the stylish West Loop neighborhood, has brought upscale, progressive Indian cuisine to the town. ROOH embraces standard Indian flavors while reinventing them, applying modern cooking methods and neighborhood ingredients in suave displays.
The kitchens at ROOH and Bar Goa are helmed by Head Chef Sahil Sethi, who has worked at Michelin-starred dining places across Europe and India, bringing an intercontinental sensibility to ROOH. Chef Sethi has cooked at the environment-renowned Noma cafe in Copenhagen and The St. Regis Abu Dhabi hotel, as nicely as Olive Bar & Kitchen area.
ROOH's menu attracts inspiration from all of India's 31 diverse states, which encompass hundreds of languages and regional cuisines. The chef's contemporary touches can be seen in dishes like the complete sea bass wrapped in a banana leaf and served with saffron rice. Little plates consist of the smoked pork belly with fig and ginger sauce. Delightful Indian breads, these kinds of as the garlic naan and chili-cheese kulcha (with Tillamook cheddar and shishito peppers) are baked to get in a fiery tandoor oven.
Be confident to buy a residence-created dessert, like the Chocolate Rum Ball with milk ice cream and citrus gel. Or consider a scoop of a single of the home made ice creams and sorbets, these as the mango sorbet or Thandai rose ice product.
The not-to-be-skipped cocktails are primarily based on historical Ayurveda knowledge and classified by its 6 preferences: sweet, salty, bitter, pungent, bitter, and astringent. The drinks include artisanal spirits and Indian spices. Delight in the refreshing Sultan of Mandu — a combine of Paul John Nirvana Indian single malt, persimmon, and lime — in one of ROOH's two bars.
ROOH features a Satisfied Hour Tuesday by Friday from 5 p.m. – 6 p.m. and Sunday from 3 p.m. – 5 p.m. Attempt pick wines, or the cocktail of the 7 days for $8, and sample finger foodstuff like the Hen 65 with curry mayo.
Bar Goa
The proprietors of Rooh a short while ago opened the personal Bar Goa in River North. The cocktail bar has a tropical vibe that transports company to India's sunny southwest coastline, a region recognized for electronic audio and all-night time functions, attractive shorelines, and Portuguese-affected delicacies with Indian flavors. Bar Goa serves up Goan road foods like hen curry with pao bread and eco-friendly pea hummus.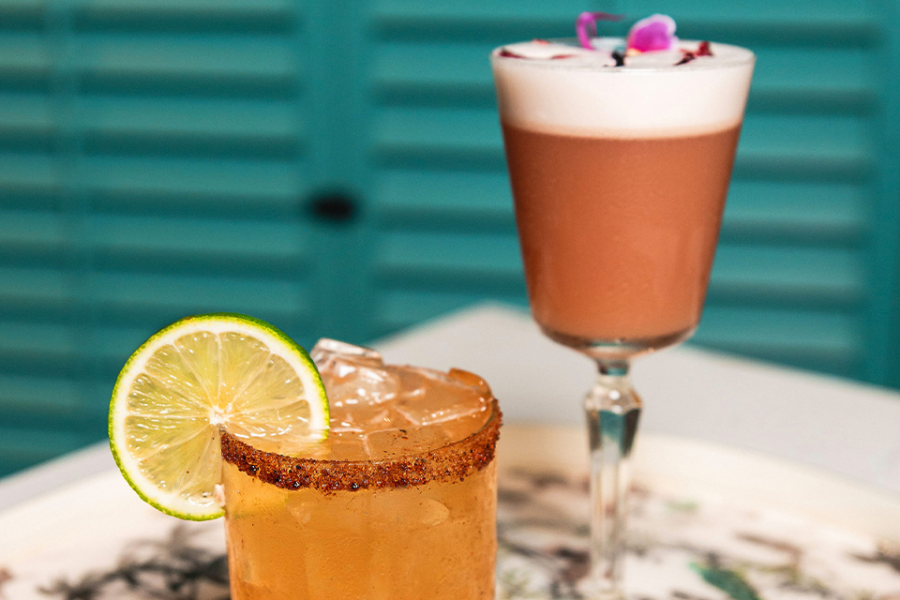 Artistic cocktails are blended with Indian spirits, this sort of as the Feni OG Type built with cashew feni (a pungent liquor developed in Goa) and Limca, an Indian lemon-lime soda. Really do not pass up Content Hour, held Wednesday and Thursday from 5 p.m. – 6 p.m. and Sunday from 4 p.m. – 6 p.m. Stay DJs spin most weekends.
Make a reservation to dine at ROOH Chicago or Bar Goa (wander-ins are welcome at the bar).